La machine : Debut single and video out now!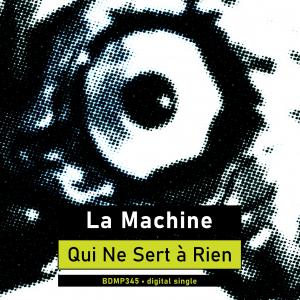 With the first single as a starting point, La Machine unveils its first offensive : The minimal electro cover of the 1967 proto-punk track by French model/singer Dani, "La Machine Qui Ne Sert à Rien" ("The Machine That Does Nothing") sums up the mood and concept of La Machine.
The single also offers the extra FFP2, a genuine erotic sanitary hymn for an hygienist world obsessed with the wearing of masks.
Exclusive to the EP is a dark and complex cover of the classic song Pop Corn, and the EP is wrapped up with the extended versions of the first two tracks.
Who knows just how far La Machine can go?
more info...
[27/12/2022 | 09h17 ]
La machine : Debut ep on cd and 10" vinyl out on 27 december !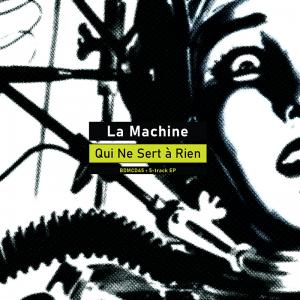 Created by Pierre Pi (Komplex, Position Parallèle, Communication Zéro...) and Éric U0 (Celluloide, Thee Hyphen, Signal/Bruit...) La Machine spreads its high-definition vintage electronics in a way that is as insidious as it is subversive.
Inspired by fantasy films and B-Movies from the 50s, La Machine recycles science fiction and horror movies, and fits in a present where the absurd, the nuclear nightmare and the control of individuals are never very far...
5-track CD / 5-track 10" vinyle + digital single.
Coming on December 27 on BOREDOMproduct
[06/12/2022 | 08h51 ]