---
---


Latest videos
Celluloide
La Cité Des Aveugles
from Futur Antérieur
Celluloide
Quelque Chose S'Efface - VHS edit
from Futur Antérieur
Celluloide
Quelque Chose S'Efface
from Quelque Chose S'Efface
Celluloide : Futur antérieur is out today + new video !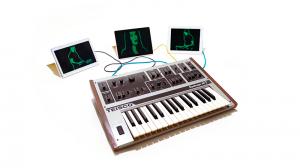 New Celluloide album - Futur Antérieur is now available as CD and 12" vinyl LP, and digital soon on digital platform, as well as Bandcamp.
The limited edition will include a CD mini-album called Modulation De Fréquence, with 4 remixes and 2 exclusive tracks
La Cité Des Aveugles (wich means The City Of The Blind) is the brand new video by Celluloide. It's the second excerpts from Futur Antérieur: watch is now on our YouTube channel !
more info...
[24/01/2020 | 10h12 ]

Celluloide : New remix of celluloide single quelque chose s'efface!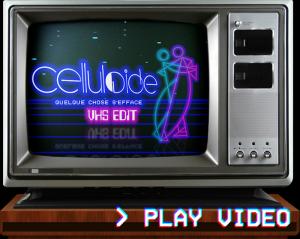 A retrowave version and video of Celluloide's new single is available on Celluloide's YouTube Channel. This new version of Quelque Chose S'Efface is taken from Futur Anterieur album's limited edition EP Modulation de Fréquence.
more info...
[21/11/2019 | 14h56 ]

Celluloide : New single quelque chose s'efface out now !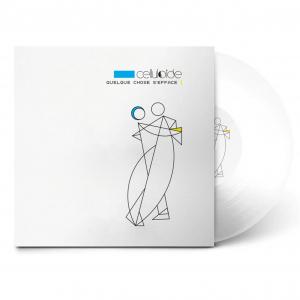 Released as a limited edition 7" white vinyl, the new Celluloide single also features "Poème Cinétique" as exclusive B-side and a download code for both tracks plus a remixed version of the title track as bonus.
Quelque Chose S'Efface, which means "Something Fades Away", is announcing the release of the album Futur Antérieur, due for January, for which preorders have started !
more info...
[27/09/2019 | 09h20 ]

---

Latest releases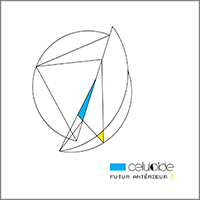 Celluloide
Futur Antérieur
BDMLP37
(digital album)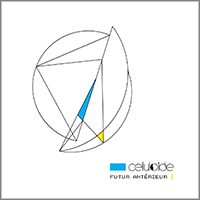 Celluloide
Futur Antérieur
BDMCD37
(CD album)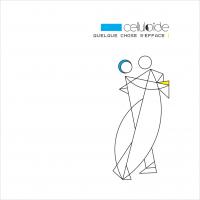 Celluloide
Quelque Chose S'Efface
BDMP337
(digital e.p.)
---
© BOREDOMproduct 2002 - 2020

---
© BOREDOMproduct 2002 - 2020