Today, for french national day, all our cd albums are available at €9.99* !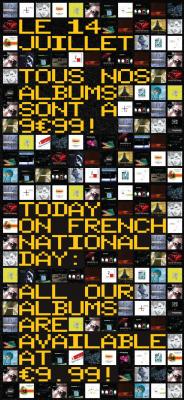 Following our well-established tradition, we cut the head off priceson Bastille Day for all our CD albums and tributes (and it works for productionB too).A good opportunity to fill the gaps in your collection!
*for France and Europe (E.U.) and €14.99 outside E.U.
more info...
[14/07/2019 | 10h26 ]