Celluloide : New single in september !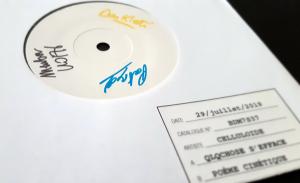 Quelque Chose S'Efface is the forthcoming single of Celluloide to be released in september.
Before its official launch, a true collector edition -for members only- was sold-out in two minutes:
The five test-pressings of the 7" vinyl single signed by the band.
It includes the track Poème Cinétique and the extended version of Quelque Chose S'Efface as a bonus download...
More about this new single soon.
[28/08/2019 | 12h14 ]