La machine : New ep pre-orders start now!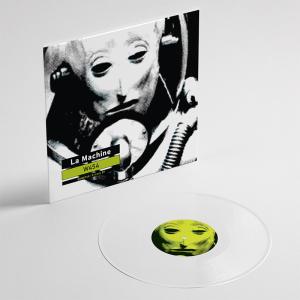 Here's another update on La Machine's new terror plans.
You already know the bad news now :
La Machine's first album Contrôle Total which was due this year has to be postponed to next year.
We know this wasn't the original plan, but La Machine's got its own agenda as we all know, and this is were it's now getting even better : La Machine will release a new 5-track EP and new videos in december.
So be ready for the upcoming 3rd episode of La Machine's EP trilogy where the new threat now comes from the great beyond and other scary alien worlds.
And there's more, you can already pre-order your copy of the ultra-limited 10" vinyl edition, on clear transparent vinyl, or the CD numbered edition, in a dedicated surprise packaging...
more info...
[22/11/2023 | 11h02 ]
14 juillet special !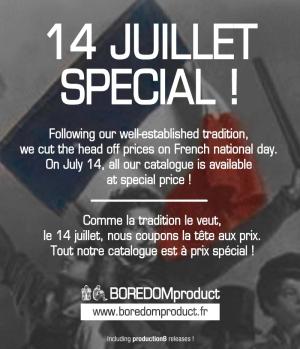 Following our well-established tradition, we cut the head off prices for almost all our catalogue on Bastille Day (and it works for productionB too).
A good opportunity to fill the gaps in your collection! It's only today...
more info...
[14/07/2023 | 08h03 ]
La machine : New single and video out now!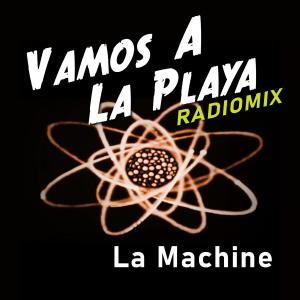 Summer is here now and La Machine is unveiling a new video for a terribly hot alternative version of their latest single,
Vamos A La Playa taken from the brand new 6-track EP!
When the first version was icy cold, there's no doubt this new version of the track will set the beach parties on fire all around the globe...
A new shot of vintage analog thrills with the most horrifying nuclear nightmare:
La Machine is back (again) and irradiates your summer!
more info...
[30/06/2023 | 10h13 ]