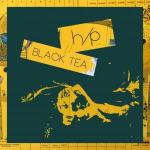 Nothing goes according to any plan during COVID times.

For reasons that are beyond our control, we had to delay the release of the new Programma album by Н/Р

to a yet unknown release date.

But here's a little surprise to make the wait more enjoyable...

BLACK TEA : a new single is coming very soon!

more news soon...