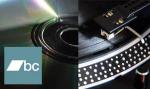 From now on, whenever you purchase a digital record:

• on our BOREDOMproduct Bandcamp page

• on one of our artists' Bandcamp page

• on productionB Bandcamp page

you will also receive a code which will allow you to purchase a physical version (CD or LP) of the same album at a special price.

How does that work ?
After buying the digital album, you will receive a unique code by email that will be available for two months. If you choose to buy a physical copy of the same album, all you will have to do is enter this promocode at the top of the BOREDOMproduct online store page and click "Activate". The discount will then be applied immediately.

What if I purchased some digital albums on your Bandcamp page before this new offer begins ?
No worries, the offer is still on : just send us an email and we will send you a discount code that will be available for that record for two months as well.