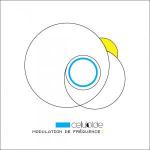 Originally intended to be the intimate companion for the limited edition of "Futur Antérieur", Celluloide's latest album released in January 2020, the "Modulation de Fréquence" EP today trades its rather confidential status for a more generous diffusion.

You can already order the mini-album directly from our webstore, and it will be available through distribution in January.

Be fast, it's limited!