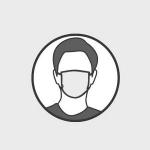 Due to current situation, France is under partial lock-down and confinement. Only few post offices are still open and the parcel treatment is low.

Thus, we still can ship your orders at the moment, but information about the situation evolve daily.

Please be sure that we secure your order in any case, and keep limited or standard editions reserved for you and your parcel will be sent as soon as the situation allows to do.

In any case, with every order on our webstore you will get an immediate download link by email, so that you can get the tracks before we ship.

Thanks for your understanding.