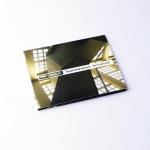 The new Happiness Project single Big Cities is out today.

You can find two versions:

a 4 track digital single on usual platforms

and

6-track limited edition mini-album CD, including two exlusive tracks

CD version is available with download from our webstore and our bandcamp page (where the title track is free for download).

Note that "Mutation", Happiness Project's forthcoming album, will be released in september, but it's already available for preorder from our webstore.

Have a look at our Youtube channel where you will find teasers and audio previews from both the album Mutation and the Big Cities EP.