The overlookers : Preorders open now for the album!
10-track album Teenage Wet Dreams by The Overlookers will be release on march 23.
The secret project of XY (Foretaste) and JB (Dekad) is taking you for a ride in their Moogadillac!
You can pre-order your copy now on our webstore!
more info...
[06/02/2019 | 09h15 ]
The overlookers : Driving fast ep out now!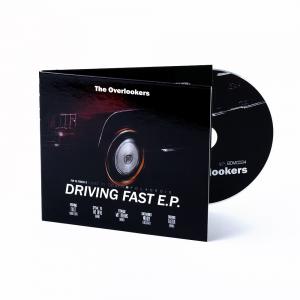 The debut single by The Overlookers is now available! A 5-track limited edition CD Driving Fast EP is available with exclusive bonus and remix. The 4-track digital version is also available on usual platforms, except iTunes that decided to ban the record, offering The Overlookers their first forbidden record!
You can already listen to Driving Fast on our YouTube channel!
more info...
[12/09/2018 | 12h23 ]