H/p : Ultraviolin video now available - preorder album now!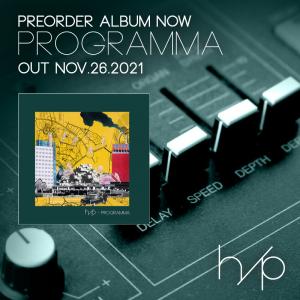 Out now is the 2-track digital single "Ultraviolin" by h/p including the video edit and an extended version.
With the unveiling of the "Ultraviolin" single, we're now officially taking the pre-orders for "Programma": a 10-track vintage HD album!
"Programma" is a genuine analog record with the sound quality of today : deliberately looking towards retro-future, it has been produced with synths and effects from that very era, then converted into high resolution thanks to the current technologies.
With Programma, the group pays a sincere tribute to the sound of avant-garde electronic pop pioneers from the early 80s and even invites Martin Dupont's Alain Seghir on bass on the final track.
Preorder the album as a CD digisleeve or as an ultra-limited edition 12" LP now and secure your copy while supply last
more info...
[22/10/2021 | 09h43 ]
H/p : New album in the making !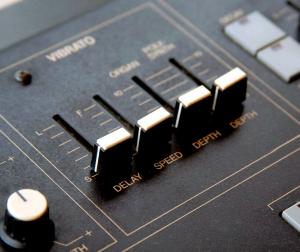 Production of the new h/p album has started... Expect 10 brand new songs that will be VERY vintage/analog !
[29/04/2020 | 14h56 ]