Celluloide : Naive heart experimental version will be re-released - reserve your copy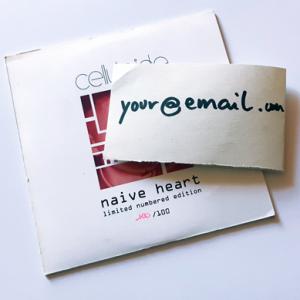 For those lucky ones of you who still happen to own the original ESP CD-R album, here's a little treat :
If you want to secure a new 2022 remastered ESP CD at a special price and keep the same item number as the original you received 20 years ago, here's what you need to do :
Please take a picture of your original CD-R copy where we can see the number (/100) and your email address as shown on the picture below:
and send it to : info[@]boredomproduct.fr
Once we receive it, we will get in touch with you and will arrange it all so that you can pre-order the new 2022 remastered ESP CD album at special price...
[10/05/2022 | 09h54 ]
Celluloide : Modulation de fréquence mini-album now available separately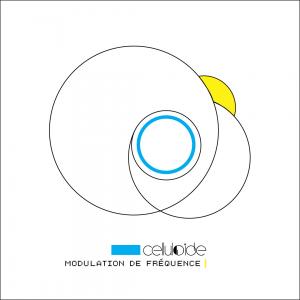 Originally intended to be the intimate companion for the limited edition of "Futur Antérieur", Celluloide's latest album released in January 2020, the "Modulation de Fréquence" EP today trades its rather confidential status for a more generous diffusion.
You can already order the mini-album directly from our webstore, and it will be available through distribution in January.
Be fast, it's limited!
more info...
[15/12/2020 | 15h55 ]