VOTE NOW FOR A FREE ALBUM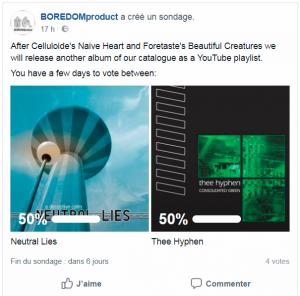 After Celluloide's Naive Heart and Foretaste's Beautiful Creatures,
we will release another album of our catalogue as a YouTube playlist.
You have a few days to vote between:

A Deceptive Calm by Neutral Lies

and

Consolidated Green by Thee Hyphen

So visit our Facebook page and vote now! more info...



TODAY, FOR FRENCH NATIONAL DAY: ALL OUR ALBUMS* ARE AVAILABLE AT €9.99**!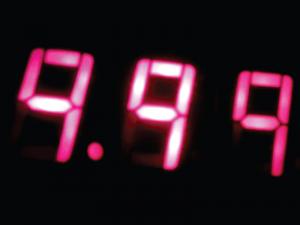 Following our well-established tradition, we cut the head off prices for all our albums and tributes on Bastille Day (*except for preorders).

Most of our back-catalog is available from our webstore thanks to our recent reissues


A good opportunity to fill the gaps in your collection!

**for France and Europe (E.U.) and €14.99 outside E.U. more info...



NEW DIGITAL e.p.: Le Baiser Geometrique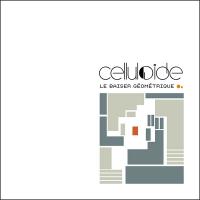 Second single taken from Art Plastique album. Includes exclusive remixes by Celluloide (a very special extra long 9-minute version of Le Baiser Géométrique), Cyborgdrive, TourdeForce and PolynomiQ.