Foretaste : Needs you! make the tracklist of the next cd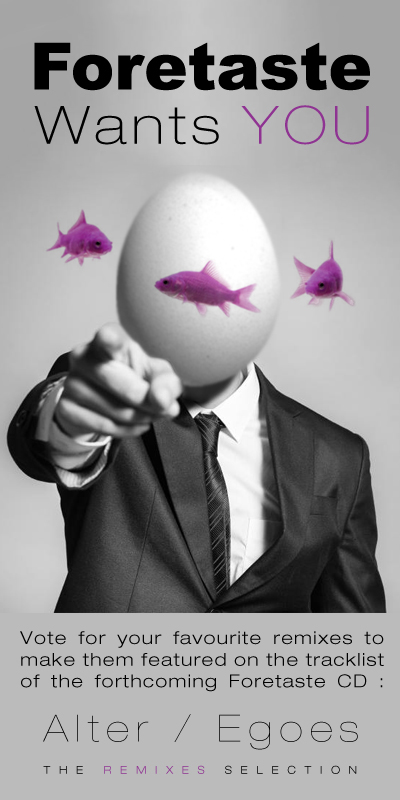 Vote for your favourite Foretaste remixes to make them featured on the tracklist of the forthcoming Foretaste CD: Alter/Egoes, the remixes selection.
Foretaste's remixes from the digital singles were never released on CD, so we decided to make this happen, and YOU will be making the tracklist! how? it's easy, just click on the link and vote for your favourite remixes.
Most popular tracks will be selected on the final CD.
more info...
[24/02/2017 | 13h27 ]
Foretaste : Terrorist tv is available again!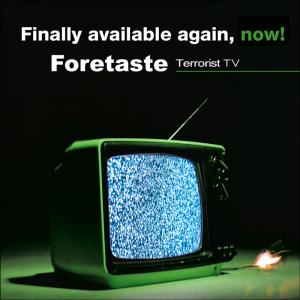 New edition of long time deleted album Terrorist TV by Foretaste is now available again from our webstore, Amazon and Bandcamp... The CD now comes in a nice cardboard digisleeve format. If you missed this classic Foretaste album, here's is your second chance!
more info...
[27/01/2017 | 15h50 ]